Our Story
Network Innovations has an over 30 year history
Our Past
Founded in 1989, Network Innovations began by providing traditional terrestrial communications but quickly realised the growing need for always-available satellite connectivity. From the outset, we closely aligned ourselves with important manufacturers and satellite operators, creating strong industry partnerships that allowed us to push the boundaries of ground and satellite communications at the time — including being the first to video broadcast from 8,000 feet.
In 2002, we began work with the Canadian government to provide welfare and morale services for Canadian troops in Afghanistan, giving soldiers more privacy and time to connect with their families. As the strength of our team and services became evident to many of the Coalition allies, our presence in Afghanistan grew to support not only the morale and welfare but also the operational needs of many NATO forces operating in theatre.
Back home in Canada, we developed a robust mobile satellite presence and started creating our own engineered products to meet gaps in capabilities of third-party systems that prevented us from delivering a complete solution. The success of NI in Afghanistan led to an international expansion that involved a number of strategic acquisitions and new office start-ups.
Our Present
Today, the demand for greater interoperability, automation, remote control, integrated real-time data networks, and cost efficiencies is accelerating.
In response, Network Innovations continues our history of leading the critical communications industry through the building out a complete set of technologies and field service capabilities that go well beyond the communications focused needs of customers.
Not resting on our history, we continue to aggressively invest in maintaining our market leadership within North America while growing our reach and presence in Europe, Africa, the Pacific Rim, and Australia. With over 200 of the industry's finest professionals located in 15 offices on five continents, NI has the experience and resources to Succeed. Anywhere. regardless of their mission.
Our subsidiaries include Network Innovations U.S. Government, a rapidly growing provider of innovative and reliable communications to various U.S. Government departments and agencies; Fusion Marine, the premiere marine electronics and electrical services partner serving the commercial maritime industry in the U.S.; and Field Intell, a leading supplier of IoT solutions for remote monitoring and control serving clients in oil and gas, mining, utilities, and agriculture.
Our Future
Thirty years is just the beginning. We have been around long enough to know sustainable growth hinges on the strength of our partnerships, listening to our customers, and adapting to change.
As businesses and governments embrace digital transformation within their own enterprises to create more value for their customers through new operating models, Network Innovations will be there, working alongside and itself evolving, enabling our customers to Succeed. Anywhere.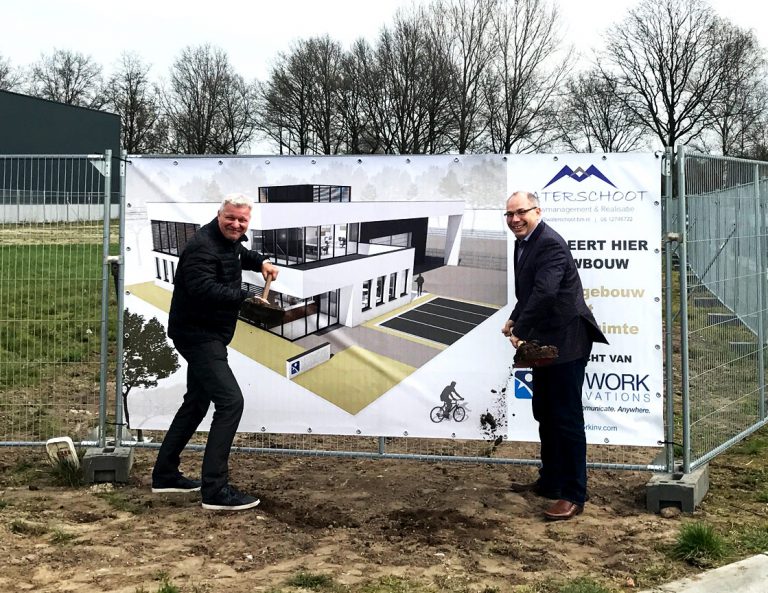 Timeline
A look back at the history of Network Innovations
Founded
Founded 1989 in Calgary, Canada
Mobile Satellite
NI supplements network division with Mobile Satellite
Thrane & Thrane
NI becomes Thrane & Thrane distributor and Inmarsat Airtime reseller
Mini-M Launch
NI is the first in the Western Hemisphere to launch the Thrane & Thrane Mini-M at the Vancouver Mining Show.
Beta Test Inmarsat GAN
NI becomes the first Inmarsat GAN partner beta testing using the "golden" reference terminal (production unit 0001)
Everest Broadcast Possible
NI sets up the first video broadcast via Inmarsat GAN (128Kbps) from 8,000m summit, Mt Everest live broadcast is possible
Phone Cards for Mini-M
NI launches first rechargeable Mini-M scratch and phone cards providing morale and welfare for Canadian troops deployed in Afghanistan
NATO Contracts
NI begins 3-year stretch winning numerous contracts with various NATO defense forces
GMPCS Joins
GMPCS (US) Joins Network Innovations (Canada)
Iridium DP
NI becomes an Iridium Distribution Partner both for Telephony and SBD
2 Connect-IT Joins
2 Connect-IT (NL) joins Network Innovations
Opens NIC4 Office
NI opens NIC4 office dedicated to support the strenuous security requirements required to support US Government communications
Singapore Office Opens
NI opens office in Singapore (Asia/PAC)
First GX VAR
NI becomes the first Inmarsat GX VAR for Enterprise, Global Government & Maritime
Year of Firsts
NI first GX live video broadcast, FX commercial installation and first GX fixed commercial clients
VSAT Service Launch
NI's MAVERICK High Availability service changed the playing field for occasional-use and multi-service VSAT Solutions
Australia Offices Open
NI opens Australia in Perth, Sydney
UK Office
NI opens new office in the UK
IDG Europe/Aero Joins
IDG Europe/Aero (Sweden) joins Network Innovations
Able Communications Joins
Able Communications (Houston) joins Network Innovations
Expands Maritime Operations
NI expands maritime operations to include service/installation with the addition of Broadband Services Now
First Iridium Certus service providers
NI announced as one of the first Iridium Certus Service Providers
Fusion Marine Technology
NI is able to provide end-to-end maritime services and support for Fusion Marine Technology
South Africa Office
NI expands to South Africa with a new office in Cape Town
Celebrates 30 Years
NI Celebrates 30 years providing innovative, leading communications solutions
Field Intelligence Joins
Field Intelligence (San Diego) joins Network Innovations
Knight Sky Inc. Joins NIC4
Expanding mission critical connectivity solutions for our global operations
NI acquires STS Global
A ground systems integration company that offers turnkey network systems and engineering design
Global Network Services Launched
The Global Network Services business unit is launched
CPN Satellite Services GmbH joins NI
CPN Satellite Services GmbH joins Network Innovations, expanding operations in EMEA to Germany
NI launches new tagline
Meeting Your Mission. With Passion.
NI Advanced Networks
The Global Network Services business unit is rebranded to Advanced Networks
NIC4 Rebranded
Our mission critical business unit, NIC4 is rebranded to NI US Government