BGAN M2M
Manage Fixed & Mobile Assets - Wherever They Are
Long-term machine-to-machine (M2M) management of fixed & mobile assets with Inmarsat's global IP data service
Monitoring and controlling assets and infrastructure in remote locations is a challenge faced across the globe. BGAN M2M solutions enable you to stay in control in the most challenging environments, all from the confines of your office, home, and vehicle. It provides a reliable and always available service, giving full visibility and management of dispersed assets across an entire operational area. Powered by Inmarsat's global L-band satellite network and optimized for lower bandwidth and throughput than the standard BGAN offering, BGAN M2M provides a reliable IP-based real-time connectivity service that seamlessly integrates into any network, using robust and lightweight hardware.
Empowering Your Sector: Real-time Surveillance & High Volume Metering & Telemetry
As companies look to exploit the benefits of IoT and M2M applications – the first step is increasing visibility and control over remote assets wherever operations are located. Remote management applications like monitor sensors on pipelines, power grids and weather stations – can reach further over satellite. Hybrid satellite-cellular solutions can ensure constant visibility of assets on the move, including shipping containers and the trains or trucks that move them. Infrastructure monitoring and control can protect vital services such as power lines, wind turbines or railway tracks.
How and where BGAN M2M can improve operations:
Water

management: Sensors and remote-controlled switches enable accurate monitoring and adjustment of water management systems. BGAN M2M enables transmission of sensor data to improve visibility of changes in water levels and water quality.
Oil and Gas pipeline monitoring: Operators can monitor for corrosion and other risks by placing sensors at intervals along a pipeline. Minimize the risk of disaster while ensuring the safety and security of the surrounding area.
Asset tracking: Transporting valuable, hazardous or perishable cargo across remote regions often requires location tracking and driver monitoring for insurance purposes.
Distribution automation: Intelligent devices on distribution lines can manage the delivery of power to consumers. BGAN M2M automates monitoring and control of remote reclosers, switches, and other distribution devices. This enables 24/7 surveillance of the distribution network for voltage fluctuations, outages and service demands
Boosting SNG Via All-IP Networks
Satellite Newsgathering (SNG) is a crucial part of any broadcaster's business. In our world of news, sporting & live events the transmission of video from the scene is essential. Gone are the days when a journalist would physically transport a tape back to HQ after filming a story so it could make its slot on the evening news.
Technology & digitalization have transformed OB & expanded broadcaster's capabilities. All-IP newsgathering provides a flexible solution that enables reliable broadcasts & reduces overall costs. Scalability in geography & volume is also enabled by the IP-based transmission, creating endless options for content distribution across the globe.
Download the Brochure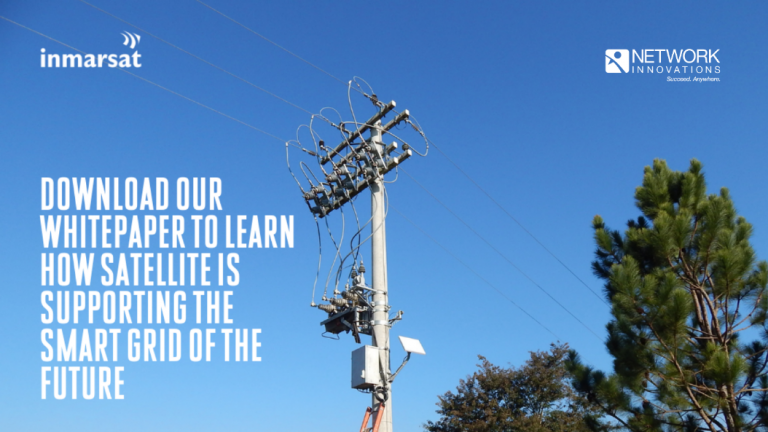 Utilities - The Smart Grid of Tomorrow: The Role of Satellite Connectivity
BGAN M2M solutions are a reliable connectivity choice to manage and monitor utilities, even in the most remote areas. To help monitor, manage, automate, and ultimately improve the quality and reliability of energy being supplied to consumers, the utilities sector has become a pioneer of digital transformation, deploying more advanced technologies across their networks to build 'smarter' grids. Inmarsat's BGAN M2M service is providing utility companies with the reliable and proven satellite connectivity needed to build tomorrow's smart grid. This paper addresses the next era of smart grid development and maps out the path to accelerating further digitization across the utilities sector.
Read the Whitepaper
USE CASES
BGAN M2M for Utilities
Benton County Electric solves metering infrastructure connectivity in remote areas with BGAN M2M. Supplying power to 10,000+ customers in North West Tennessee, Benton County Electric System (BCES) required AMI (Advanced Metering Infrastructure) capabilities in remote and hard to access locations. Near real-time access to their data would enable BCES with the data intelligence to expedite engineering analysis, respond quicker to customer needs and gain a holistic view of their entire distribution network.
READ THE CASE STUDY
Related Solutions, Services & Products
Follow us latest news
Subscribe to our blog to get the latest news and information about Network Innovations.